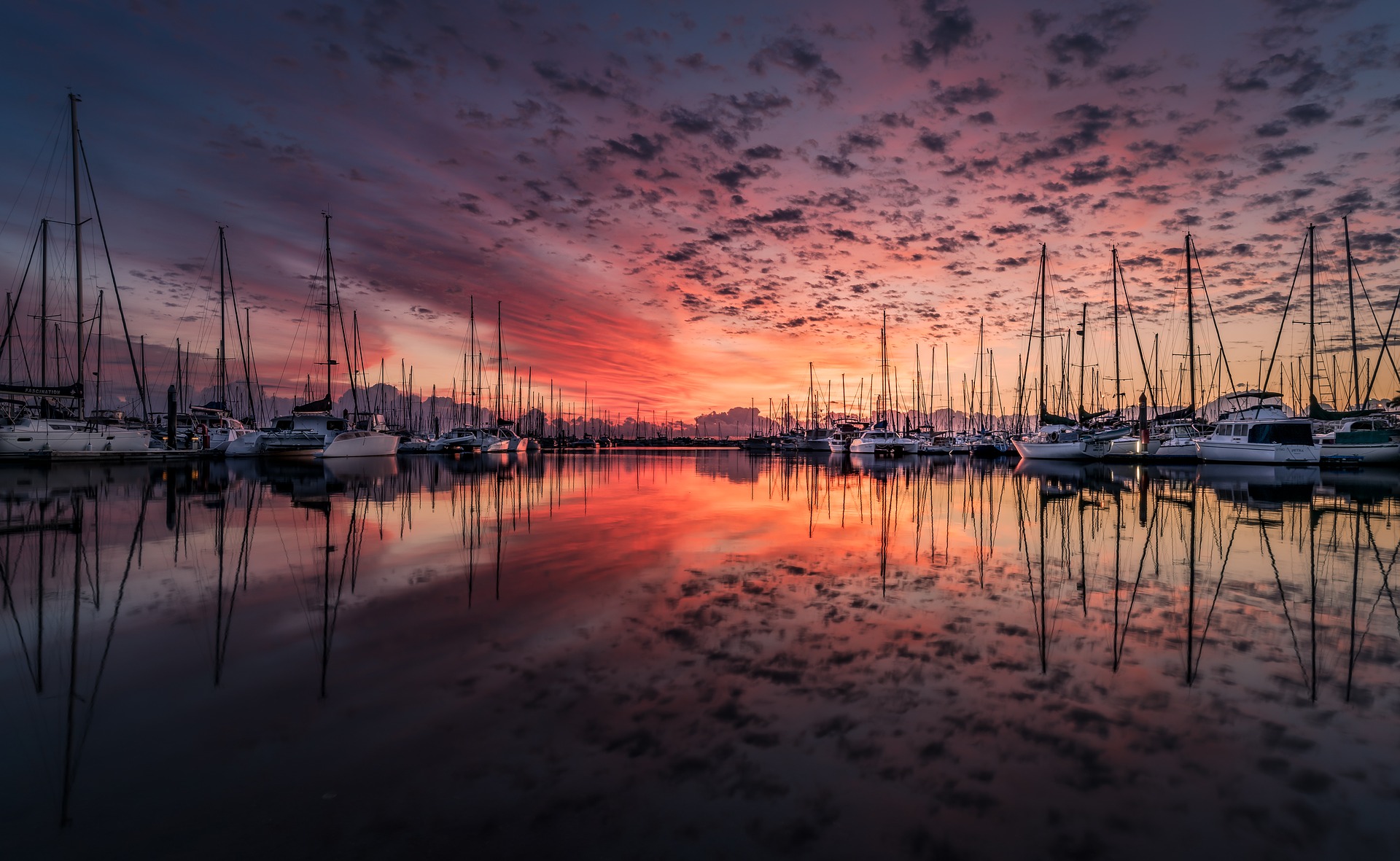 For those who enjoy sailing on large bodies of open water, the Great Lakes of the American midwest are the perfect place to visit. With ocean-like expanses of fresh water, charming coastal towns, and private coves that dot the coasts, the Great Lakes are ideal for those who love to sail. For sloops and schooners alike, we've listed some of the best desinations in the Great Lakes area for top notch sailing experiences.
Bowers Harbor
Along the west coast of Lake Michigan, the calm waters of Bowers Harbor are perfect to lay anchor, relax, and surf in. If you're looking for attractions on land, you can hop ashore and visit Bowers Harbor Vineyards, where visitors can enjoy tours of the vines along with wine tastings. You may also want visit Bowers Harbor Inn, which is a beautiful and historic mansion that provides quality lodging. Inside you'll find the Jolly Pumpkin Café, which carries a lineup of local craft beers. You'll also find the Mission Table restaurant, where you can enjoy a wide variety of tasty seafood dishes before heading back to your sailboat.
Beaver Island
At the north end of Lake Michigan, you'll find the Beaver Island Archipelago. It's the perfect location to lay anchor and fish for smallmouth bass and carp. There are also some great spots for scuba diving and snorkeling. The island is also a great hiking destination. One of the most popular hiking attractions, located on the west side of the island, is called the Stone Circle.  Here, an impressive circle of boulders nearly 400′ wide surrounds a central rock in a manner reminiscent of Britain's Stonehenge. There are many theories as to what the rocks mean and who placed them there, but the best hypothesis suggests that they may have been placed there by Native Americans to mark astronomical orientations.
Mackinac Island
To the west, pass under the Mackinac Bridge and into the waters of Lake Huron. Here you'll find the picturesque Mackinac Island, a National Historic Landmark. This island is full of cute shops, coffee spots, and is known for its famous fudge markets. The whole island has a ban on nearly all motorized vehicles, so it's perfect for visitors arriving by sea. You can rent a bike from one of the many stands in town or hop on a horse and buggy ride to explore all the island has to offer. In late August, you can treat yourself to the island's Annual Fudge Festival, which is a fun fudge and beer tasting event.
Manitoulin Island
The Manitoulin Island in Lake Huron has something for everyone, including art museums, golf courses, shopping, and restaurants. It's definitely a fun area to lay anchor in. Manitoulin is 80 miles long with many hidden anchorages surrounding the island, so it's easy to find either some new friends or some privacy, depending on what you're looking for. There are also four marinas around the island where you can refuel and gather fishing supplies.
The Great Lakes have been a source of good sailing, food, and exploration for quite some time. Whatever your taste may be, these waters and the coastal towns have something wonderful to offer everyone.