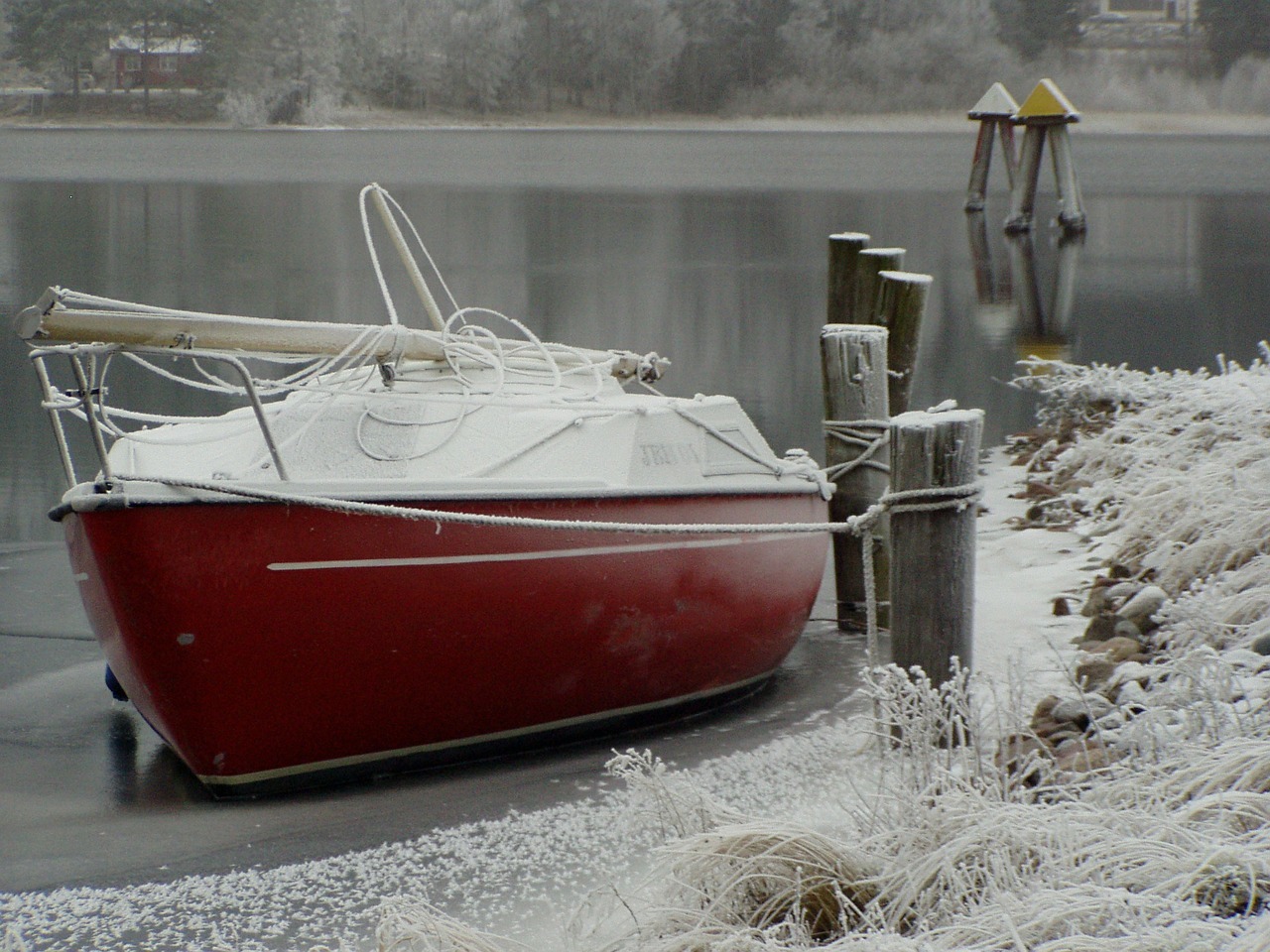 As the weather gets colder, it is time for you to think about moving and winterizing any watercraft you have still on the water. To protect your investments, make sure that you consult the owner's manual and your insurance policy to ensure you are following any guidelines laid out in case something unfortunate happens. Taking the time to protect and properly store your boat now will ensure its performance when you bring it back out on the water when the weather warms up again.
Deciding Where to Store Your Boat
Moving your boat will depend on how you choose to store it in the off-season. If you live in a warmer climate and are storing it in the water, make sure to clean the interior of the boat before covering it. Consider placing products like DampRid throughout the interior to prevent mildew.
However, if you live in Chicago or another cold climate and must store your boat out of the water, you will need to decide where you will store your boat before you hook it up to your trailer or have it transported. There are several places in the Chicago area that offer outdoor storage or indoor heated storage, plus shrink wrapping services to keep your boat protected from the elements. Here are some of the storage facilities we recommend checking out:
Chicago Park District
541 N. Fairbanks Court, Suite 1020
Chicago, IL 60611
(312) 742-8520
Chicago Yacht Works
2550 S. Ashland Avenue
Chicago, IL 60608
(312) 666-6670
Crowley's Yacht Yard Lakeside
3434 East 95th Street
Chicago, IL 60617
(773) 221-9990
Properly Preparing the Boat for Winterization
Once you've decided on a storage facility, it's time to prep your boat for storage. Most storage facilities offer all these services as add-ons, but of course, hiring them to do the work can get pricey. If you're more of a DIYer, here are some things to do to make sure your boat is thoroughly prepped.
If you are choosing to store your boat offshore here are some tips to consider before beginning:
1. Make sure to properly support your boat
The engines, bulkheads, and keel are areas of special importance. Randy Hess from Sea Ray warns that "Onshore storage demands additional diligence in supporting the hull."
2. Make a maintenance checklist
Write down anything on the boat that requires maintenance before next spring and get the work scheduled. If there are any blisters in the hull have them repaired soon.
3. Give it a good cleaning
Power wash all the barnacles and slime off the hull, rudders, props, shafts, struts, and trim tabs. Also, take any valuable items out of your boat such as fishing gear, electronics, fire extinguishers, and flares. Additionally, remove the batteries and store them in a warm, dry place.
4. Drain water tanks and heaters
After shutting them off, flush antifreeze through all the systems and turn on all faucets and sinks until the antifreeze comes out. Also, pump out the holding tank and flush with fresh water, followed by antifreeze.
5. Allow water to drain from seacocks by leaving them open
Not properly draining water from your boat will lead to damage caused by freezing water or corrosion and rust on working parts.
6. Fill her up
Put fresh gas in the tank until halfway full and use a fuel conditioner. During the winter, the fuel octane level will drop which can cause engine damage. To avoid this, fill the tank with fresh gas before using your boat the next spring.
7. Cover it
A boat cover is an essential part of winter storage according to Patrick Galvan from Storage Talk. "The last thing you want is to have the inside of your boat become filled with snow and debris." Cover prices will vary be boat size and shape, but many people choose to shrink wrap their boats for the best protection.
Moving the Boat Yourself
If you're transporting the boat to storage yourself, make sure you have the right trailer for the job. Mark Scocco from Bergen Bass Masters states that "the most important thing to do to the trailer is to re-pack the bearings. If a bad seal has permitted water to get in, they'll surely rust while sitting idle for the winter." If there are any signs of wear to the bearings or tires have them fixed or replaced before loading your boat. You may wish to consider jacking up the axle while your boat is stored to take the weight off the tires. Also, remember to check the taillights before taking your trailer out onto the road to avoid being pulled over.
Hiring Chicago Movers to Transport It for You
Most people, especially sailboat owners, opt to hiring a boat moving company to transport their boats to storage. Sailing a large vessel on open water is one thing, but trying to navigate city streets with a huge trailer is quite another. If you're looking for affordable movers in the Great Lakes, here are some of the best options:
Anchorage Marine Service
Phone: 616-399-6745
Cheap Chicago Movers
(773) 570-9878
Great Lakes Boat Haulers
(989) 893-6777
Following these safety tips to ensure the protection and maintenance of your boat throughout the winter season. If you've properly prepared and winterized your boat, it will be ready to set sail again as soon as the snow thaws!